Start level 1
Cap level 50
Classes Available
Warrior / Wizard / Taoist /Assassin
Language : English
Server Files:Custom Crystal Files
Server Rate:Custom (Med Rate)
DISCORD : https://discord.gg/FazJV6zSN8
LiveDate: 15/01/2021 (Friday) 6:00 PM

Dungeons/Caves
All the original euro maps and monsters up to 2.3, with new caves with new types of challenges and monsters to defeat.

First time to be seen maps to explore!


These Maps are new content that's been taking months to implement and still working on lots more so embrace yourself for a mir server worth grinding with endless content and updates to be released!

1St
time bosses be seen with their new AIs
GroupCaves
Requires group of players and have better drop rate than the normal caves. Also includes bosses with AI.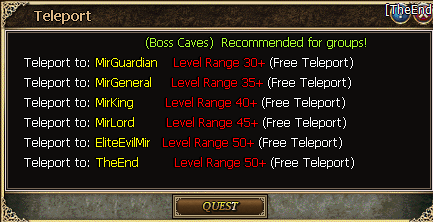 Quests
Premium Guard Quest (Pets)
Its an special quest starts at lv20 once u finsh the quest u will be able to summon premiumguard
Guard evolves into higher stages.
Hundered of quests are added. Starting from level 1 all the way through to 50
Some quests will require groups others are for the solo players.
And there are many daily tasks too everywhere
Also random quests been added that starting random while your hunting monsters.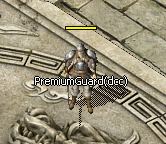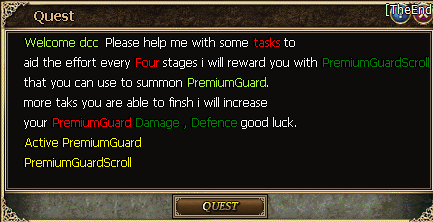 Crafting
You can craft Sockets rune , Stones , Exppotions if you found the npc what he want.
(Ores , CraftingMaterials , Gold , Items).



Lottery
You can spend your gold by playing Lottery you may win a rare item.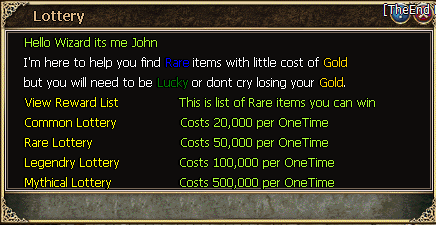 Socketing
Each item can have up to 2 sockets which allow you to insert rune gems into them
You cant insert more than one rune gem of the same shape.
QualityOrb rerolls count of sockets once item quality is geting higher.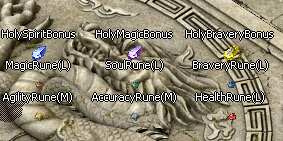 RebirthSystem
RebirthSpells Reward at Lv70. after Rebirth
Warrior: BladeStorm , Assasin: FuryWaves , Taoist: MassPoison , Wizard: FlameStorm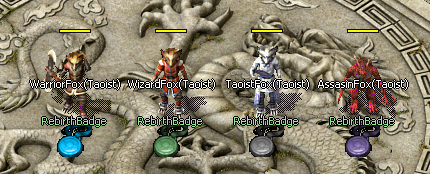 AwakeningSystem , QualityOrb
Awakeningsystem for those who cannot stand their normal items. Give the awakeningstatue a visit and see what it's up to
Max awakening level level is three.
QualityOrb Upgrades the quailty of your item and has a chance to downgrade as well.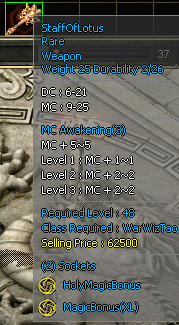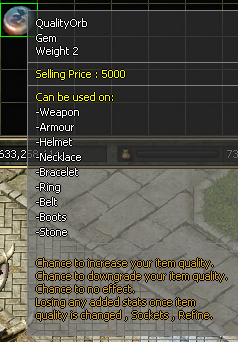 Map Events
You will see them in most of the maps, which will have some mobs and
bosses and will be worth the reward value when killing them.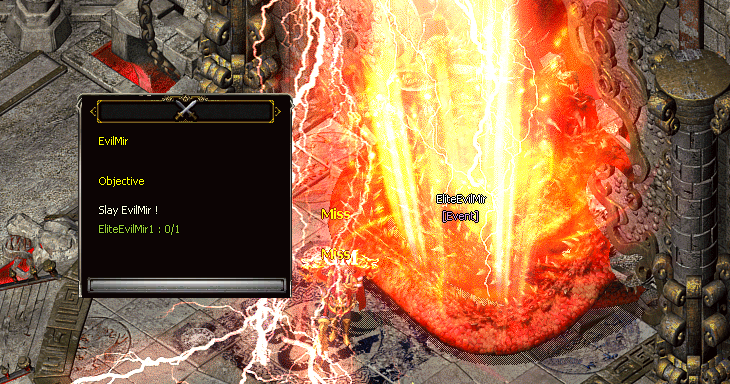 Taoist Pets
Taoist Pets will be upgraded when the skill level increased and changing its skin.
Taoist pets . Wizard mirroring , Assasin DarkBody scaling their damage from the master stats.




Wizard Pets
Wizards able to Purchase two pets to help them for hunting.
Pets are evolving every five levels.



RefineSystem
You can dig in the MiningMines to find some ores that will help you in Refining
and also you can sell for a part of gold to TravellingMerchantDamian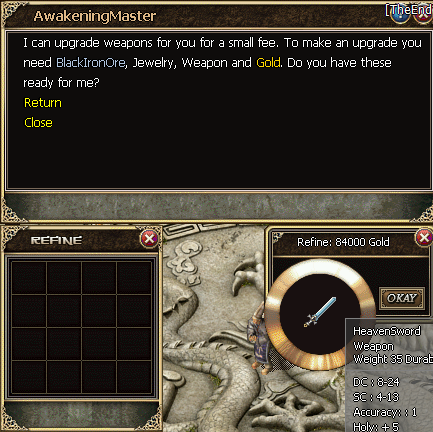 InfinityChallenge
InfinityChallenge has hunderd of monsters trying to defend thier palace.
everystage has its own uniqe prize.
You can entre ChallengeRoom Onetime per day.



Daily PVP Wars
LastManStanding it works every day from 09:00PM the last person who will be in it will get a
decent reward (LastManStandingTrophy) that makes you looking Uniqe to everyone ingame , (GameGold).

New skills and tweaked to be balanced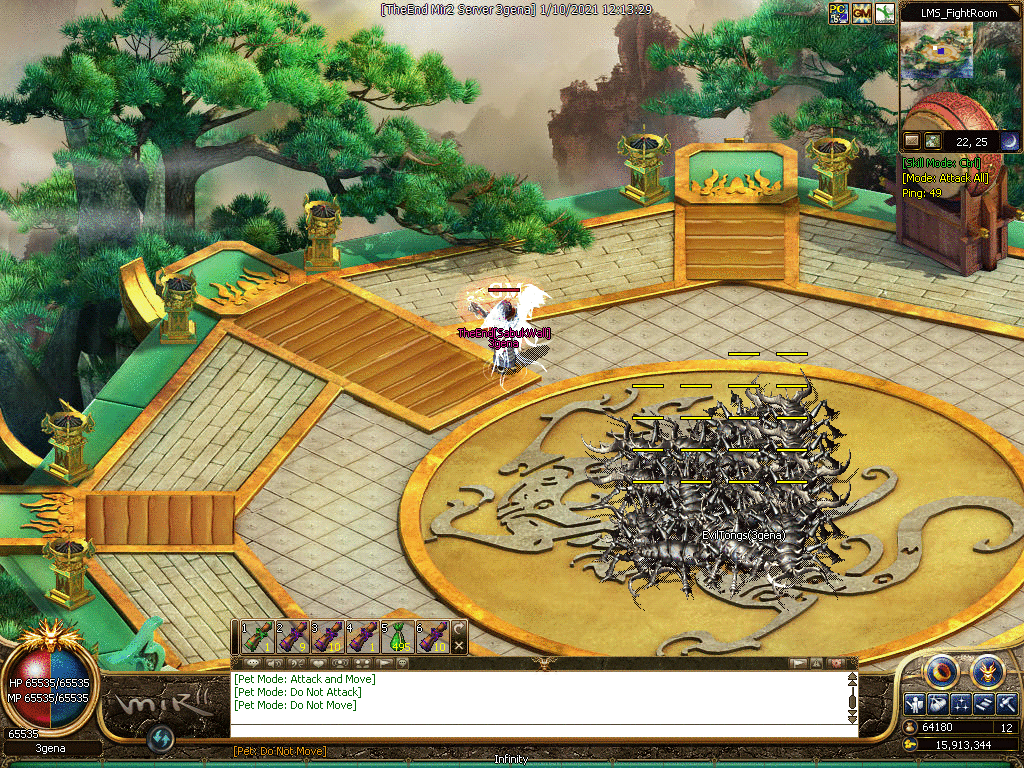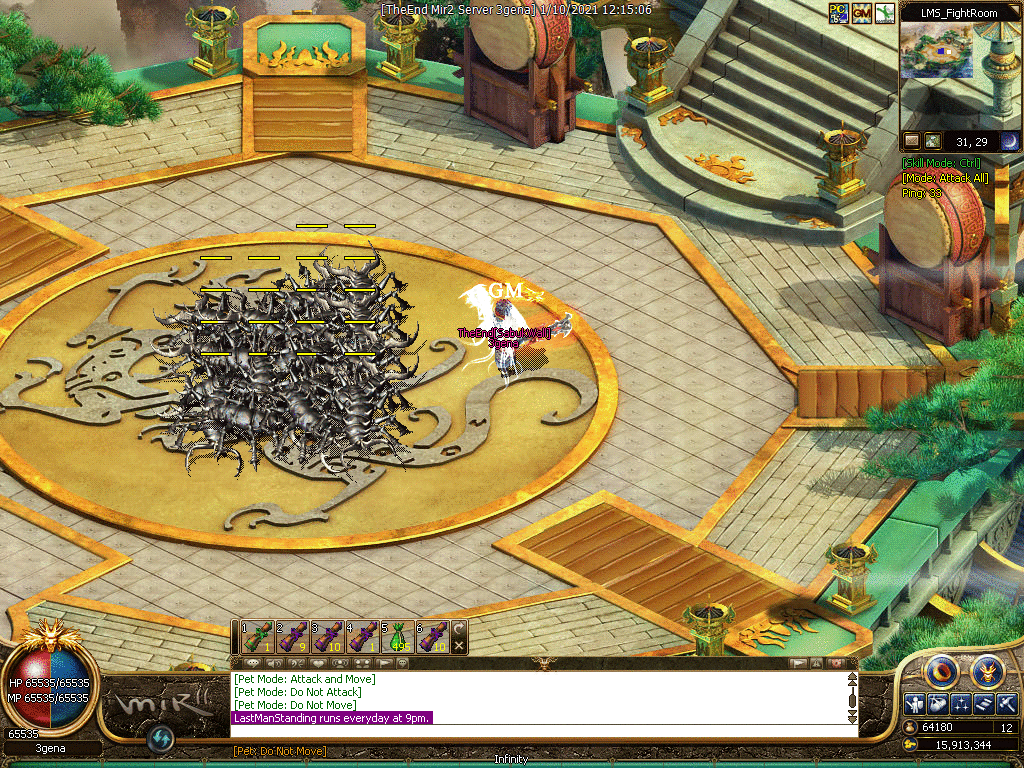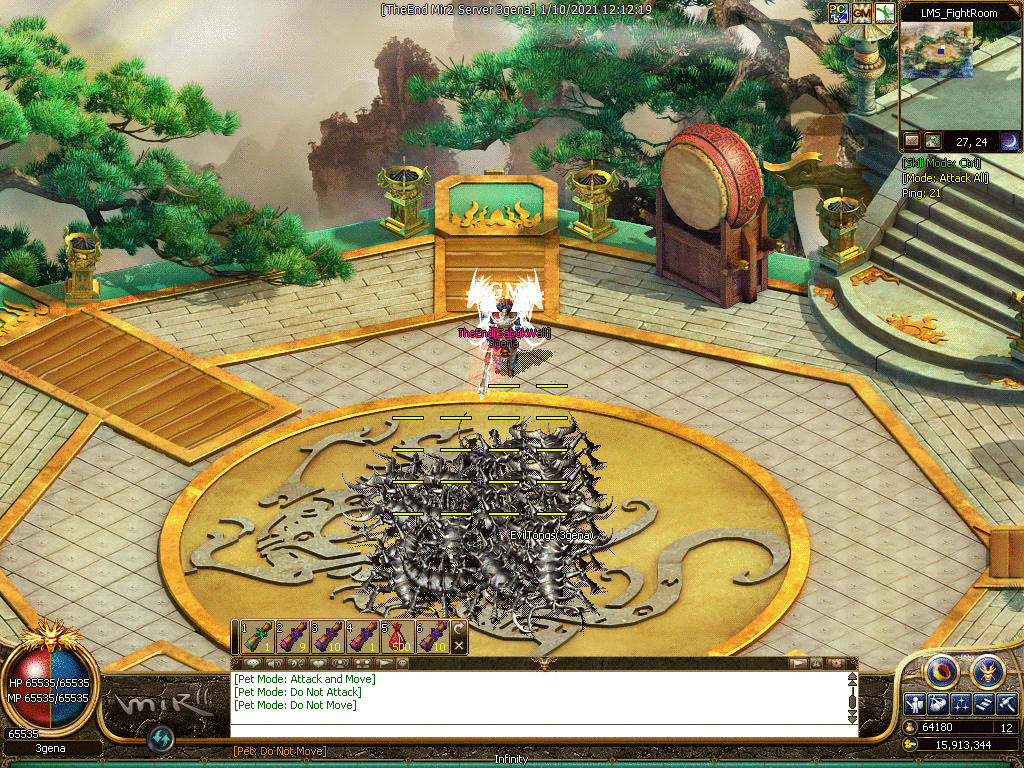 ConquestWar
Sabukwall will take place Sunday , Wednessday , Friday at 8pm (server time). Being [Sabukwall] owner will come with some perks worth fighting over.

GameShop
There are some things that help to strengthen for a specific time such as ExpPotions/BuffsPotions/ShoulderPads/Mounts etc...
You can buy anything in the GameShop with (GameGold , Gold) and anything is sellable and Tradeable.

TrustMerchant
You can buy, sell items for two options (Gold , GameGold).

Drops
All the Drops files has been edited,every mobs/bosses has Different Drop files.
Everymob in game have the chance to drop rare items.

Chat Item Linking
You can link your items in the chat by holding alt + left clicking at the item.

GlobalVariables-
OverLords have thier own GlobalMessege when they are spwaned in thier caves.

FullClient Download:
https://www.mediafire.com/file/5udcagvq2vg1u81/FullClient.rar/file Full

AutoPatcher Download:

BlackScreen issues
https://www.microsoft.com/en-gb/download/details.aspx?id=30653 Netframework 4.5
https://www.microsoft.com/en-gb/download/details.aspx?id=6812 DirectX

​