Seanofsmeg
Sorry for the delay, but I have already been working in the Server since your letter to me, but I had some problems in the host because it wiped files from the servers and I do not have a backup copy. I thought about the subject. I have no solution because except that I open the server from the first
And for donations to anyone who donated to the server, they'll take Gamegold Agein
I hope that it is a solution that satisfies everyone
Welcome to Covid-19 Server
Live Date To Day: 10PM Time UK
Legend of Mir Game Master is 3Gena
Startlevel: 1
Level Cap: 60 It will be increased when be reached
Classes: Warrior, Wizard, Taoist , Assassin
Experience: Custom exp pools
Drops: Custom
Max Resolution: 1366 (Windowed or Full Screen)
Server Rate: MedRate
QualityOrb
Challenge System
Rebirth System
New Buff potions
Awakening Feature
ConquestWar
LastManStanding
New Spells
Item Level Feature
Crafting Feature
EventMap Feature
LevelingArea
New Monsters with new AI
(Challenge)
Covid-19 has a new style of challenge that has no end.
Finsh everystage of the challenge to claim your prize.
(Dungeons/Caves)
Covid-19 has all the original euro maps and monsters up to 2.3, with new caves with new types of challenges and monsters to defeat.
(Bosses)
several new bosses added with completely new AI
everyboss ingame has the chance to drop BossScroll
you can trade it with the npc in FightZone to summon a random boss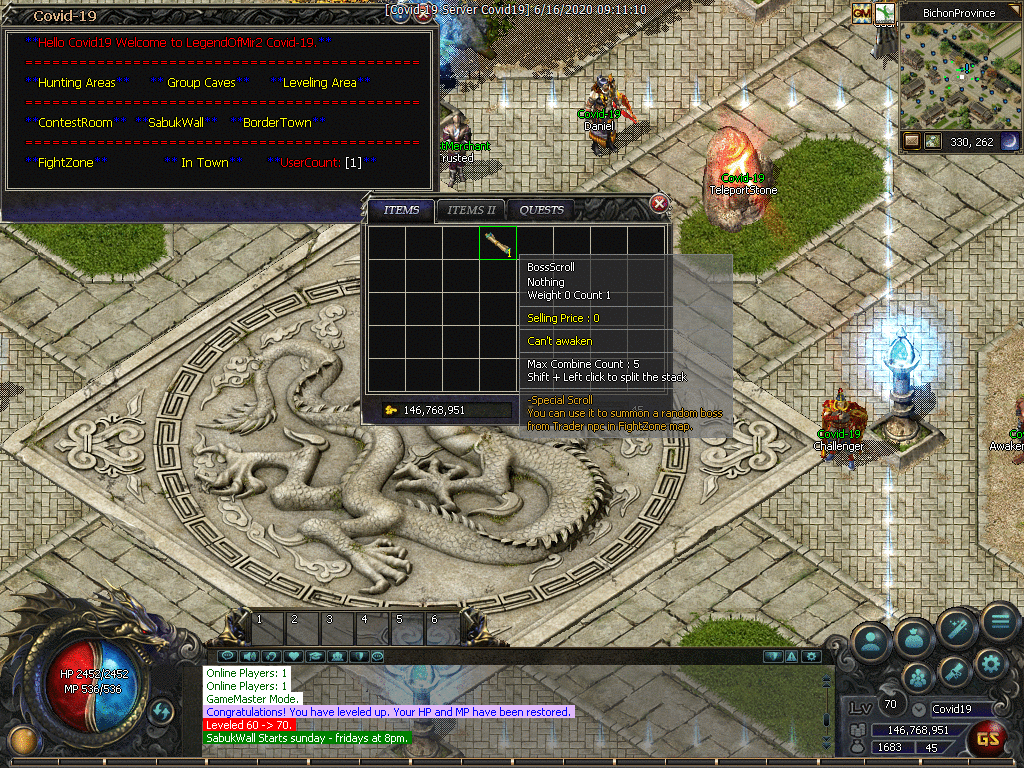 (Skills)
All Euromir skills, with a huge amount of custom spells and well known added spells from all the official servers since Euro.
Alot of new spells added for each class.
(Four Classes)
Covid-19 supports the use of 4 different classes: Warrior, Wizard, Taoist, Assassin .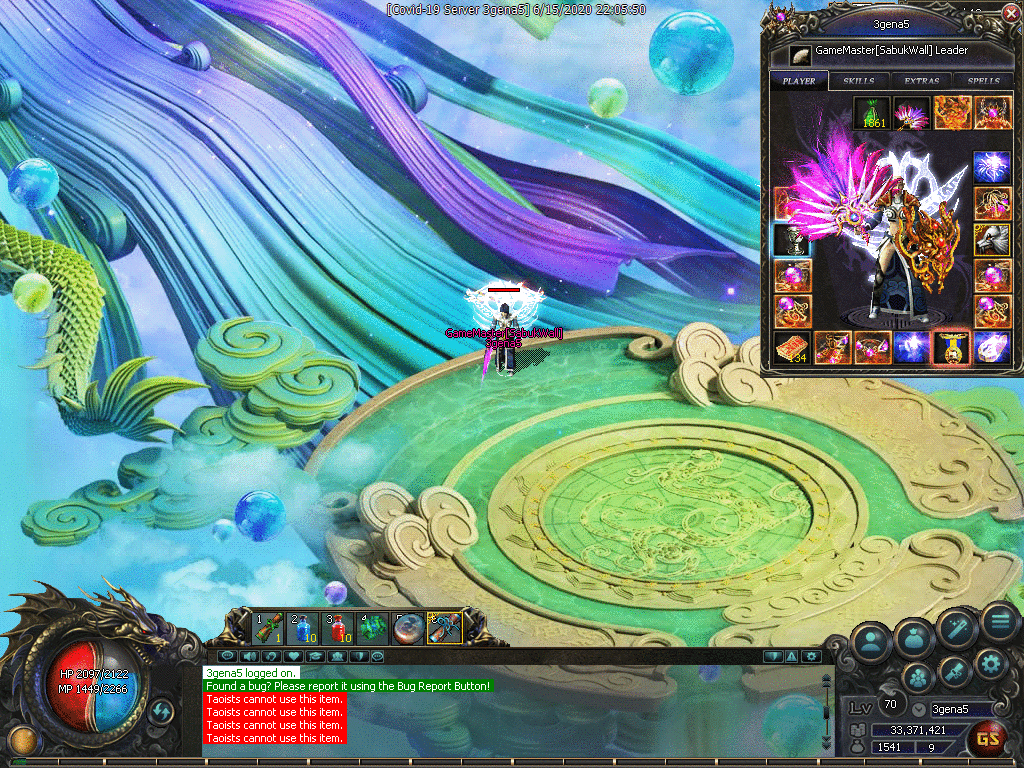 ​
(The Warrior )
Warriors are a class of great strength and vitality. They are not easily killed in battle and have the advantage of being able to use a variety of heavy weapons and Armour. Therefore, Warriors favour attacks that are based on melee physical damage. They are weak in ranged attacks, however the variety of equipment that are developed specifically for Warriors complement their weakness in ranged combat.

(The Wizard)
Wizards are a class of low strength and stamina, but have the ability to use powerful spells. Their offensive spells are very effective, but because it takes time to cast these spells, they're likely to leave themselves open for enemy's attacks. Therefore, the physically weak wizards must aim to attack their enemies from a safe distance.

(The Taoist)
Taoists are well disciplined in the study of Astronomy, Medicine, and others aside from Mu-Gong. Rather then directly engaging the enemies, their speciality lies in assisting their allies with support. Taoists can summon powerful creatures and have a high resistance to magic, and is a class with well balanced offensive and defensive abilities.

(The Assassin)
Assassins are members of a secret organization and their history is relatively unknown. They're capable of hiding themselves and performing attacks while being unseen by others, which naturally makes them excellent at making fast kills. It is necessary for them to avoid being in battles with multiple enemies due to their weak vitality and strength.
(Quests)
Covid-19 has hundreds of quests to complete. Starting from level 1 all the way through to 60
Covid-19 has daily quests to complete
Covid-19 has random quests starting while ur fighting the monsters.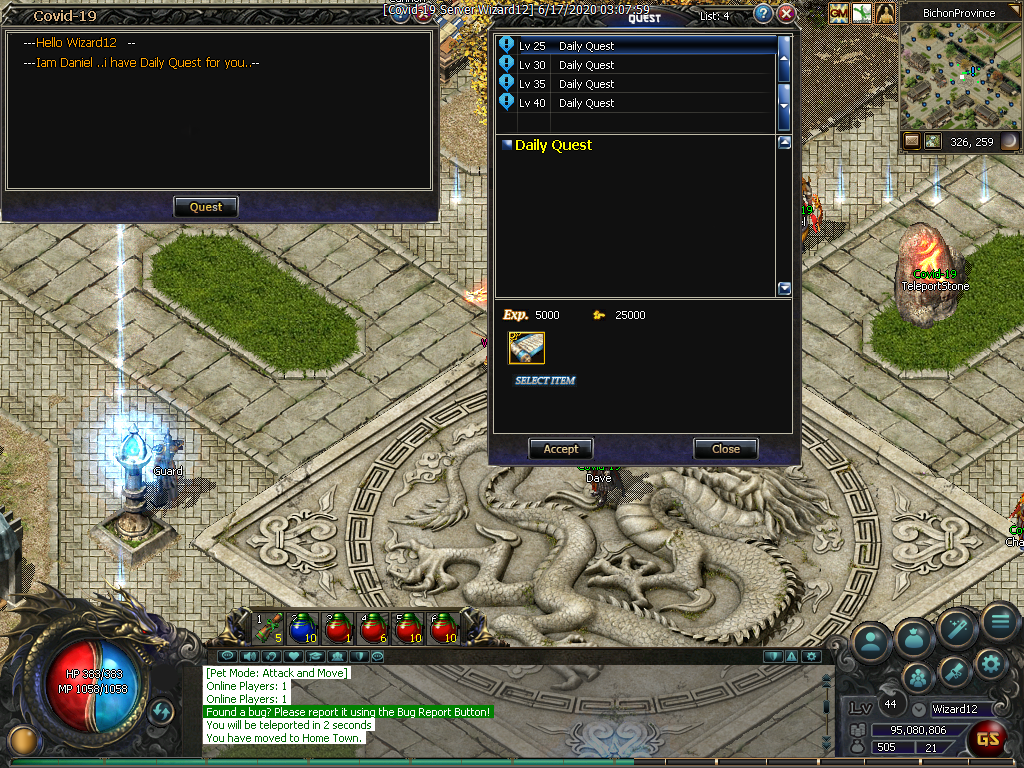 (AwakeningSystem)
Awakeningsystem for those who cannot stand their normal items. Give the awakeningstatue a visit and see what it's up to
higher quality has the chance to add more stats on the item.
(ConquestWar)
Sabukwall will take place every Friday and Sunday at 7 (server time). Being [Sabukwall] owner will come with some perks worth fighting over.
Which guild will you be joining?
(LastManStanding )
LastManStanding has its own special prize (LMSShield) with a different effect makes the winner are Known to everyone ingame
LastManStanding starting everyday at 8 (servertime)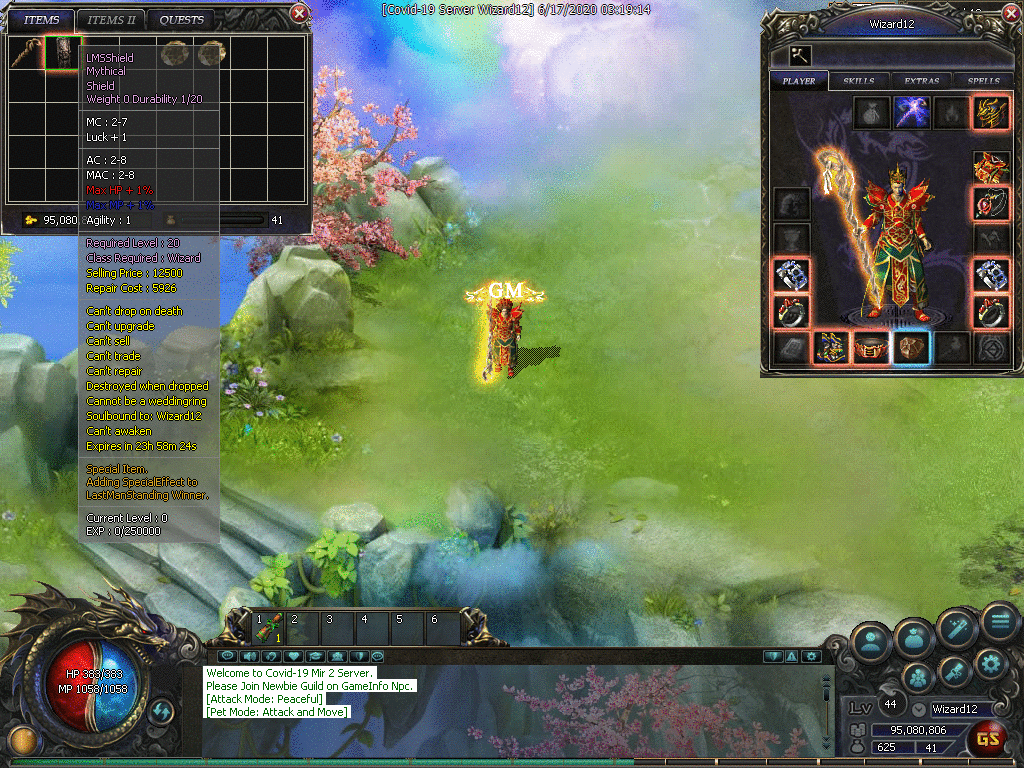 (Item Level)
(Shields , Stones) can be leveld while your hunting mobs , bosses
(QualityGem // Orb)
Covid-19 has new style of Gems added ingame that have chance to
upgrade the item quality and stats or downgrade the item quality and stats.
QualityGem has chance to break the item.
QualityOrb has no chance to break the item.
​
-Item Grades-
-Common-
-Rare-
-Legendary-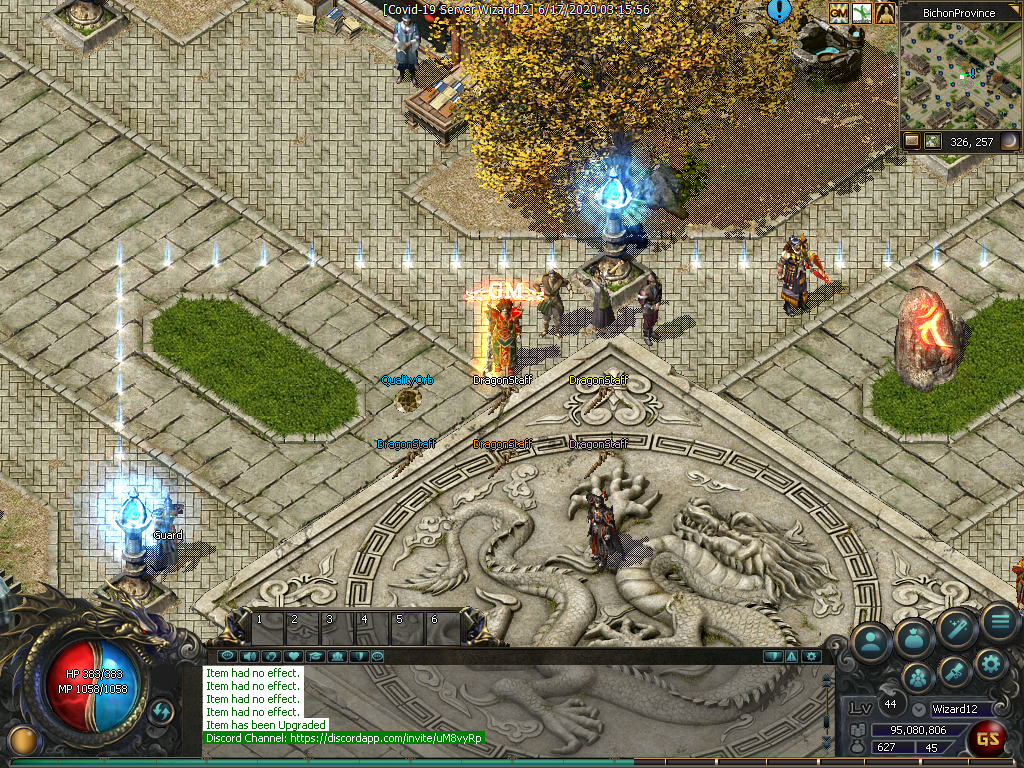 (Crafting Feature)
Crafting Feature is based on mining so get ur pickaxe ready for the journey
you can craft new Orbs , exppots , droppots .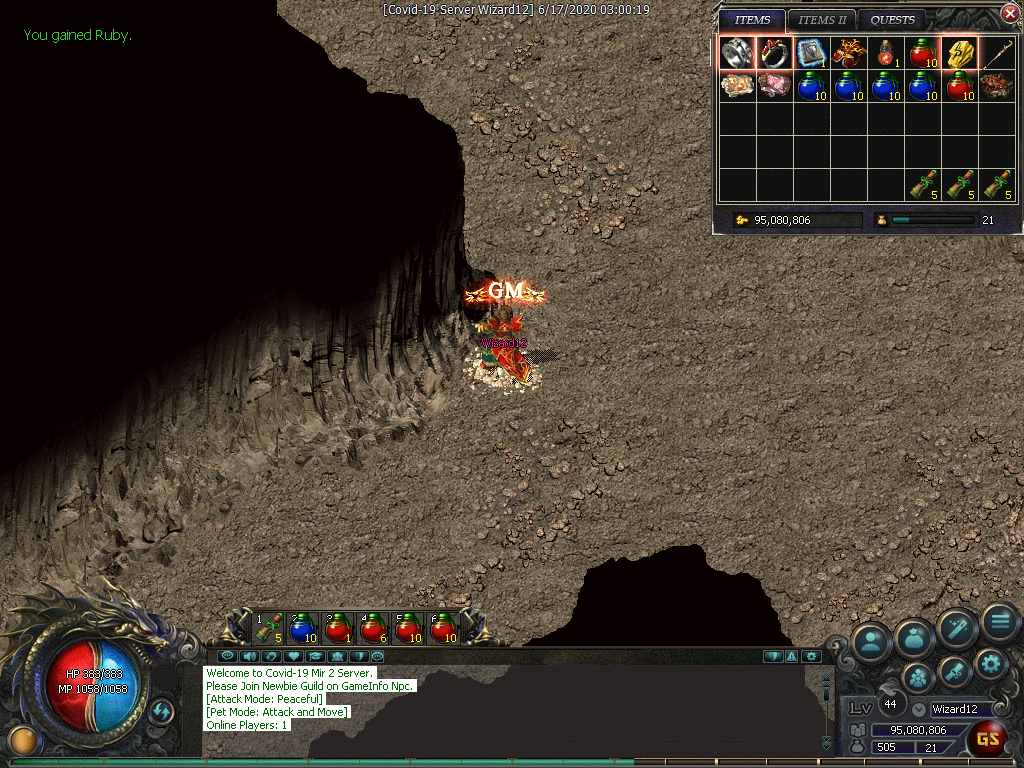 ​
.
(NewbieGuild)
There will be NewbieGuild for new players and will give them 10% Buff from level 1 to 22. After that you will be kicked out of this guild and you can make your own guild with a million and WoomaHorn which drops from Woomataurus,

You can make a guild war on any other guild(Enemy) as well and that will deduct 300k gold for three hours and you can make the Guild war on more than one guild.

​
-TrustMerchant-

-you can sell anything you want for Gold or Game Gold-
(EventMap Feature)
A group of EvilMir monsters with different colours and different damage
trying to capture the town if u feeling your power try to stop them hero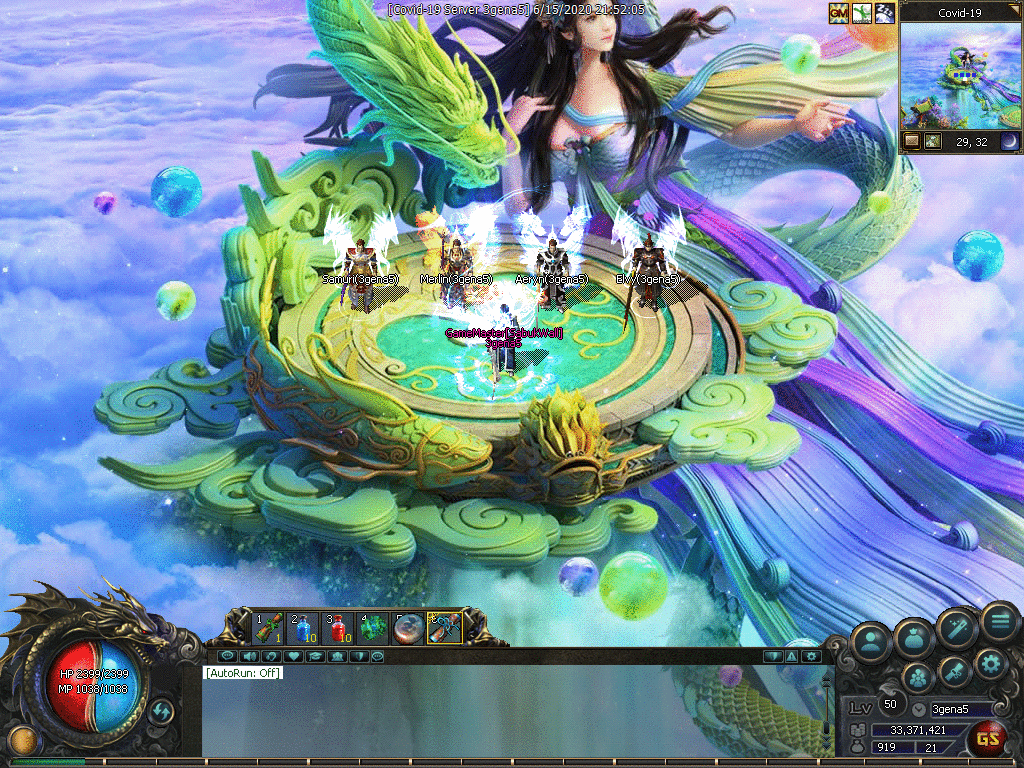 ​
Download New Exe.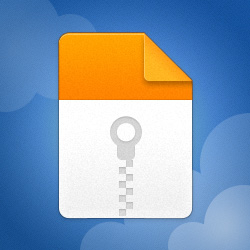 MediaFire is a simple to use free service that lets you put all your photos, documents, music, and video in a single place so you can access them anywhere and share them everywhere.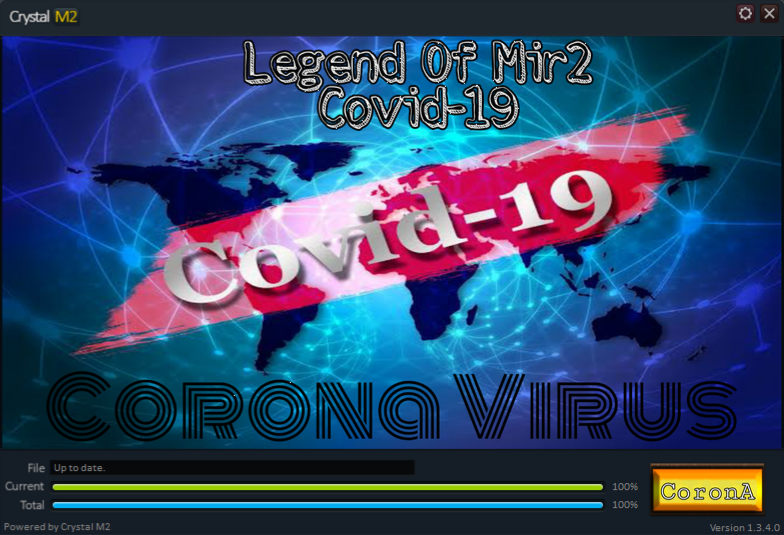 Discord Link
Check out the Covid-19 Mir2 community on Discord - hang out with 137 other members and enjoy free voice and text chat.
discord.com
BlackScreen issues
https://www.microsoft.com/en-gb/download/details.aspx?id=30653 Netframework 4.5

https://www.microsoft.com/en-gb/download/details.aspx?id=6812 DirectX
​
Last edited: